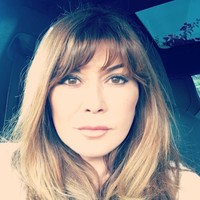 Nanea Reeves
TRIPP
CEO and Founder
TRIPP
Nanea brings over 15 years experience in digital distribution, video game technologies and mobile application development. Nanea Reeves is the CEO & Co-Founder of TRIPP, a new start-up focused on creating mood altering experiences in VR.
Prior to founding TRIPP, Nanea was President & COO of TextPlus, one of the top mobile communications applications on iOS and Android platforms.
Before joining TextPlus, Nanea was the COO of Machinima, an online video network focused on video games. Nanea has also served as Chief Strategy and Product Officer at Gaikai, a cloud gaming company acquired by Sony Playstation. Previous to Gaikai, Nanea was SVP/COO, Global Online for Electronic Arts, and SVP of Enabling Technologies of JAMDAT Mobile, a mobile games company that EA acquired in 2006.
Nanea is very committed to supporting the evolution of the technology sector in Los Angeles and has worked as an Advisor and Angel Investor with many exciting So-Cal start-ups including Oculus, All Day, Haku, and Saucey.