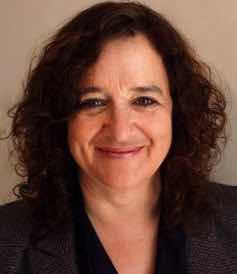 Linda Jacobson
HaptX
Director of Marketing
HaptX
Recognized as an XR pioneer for helping to establish the commercial VR industry and co-founding Wired magazine, Linda Jacobson currently serves as marketing director for HaptX, Inc.
Previously Linda managed VR healthcare research projects and business development strategy for Penumbra, focused on applications in aging services and long-term care. She first got involved in VR for medical applications in the 1990s, while at Silicon Graphics, where she established VR developer partnerships and introduced thousands of corporate, academic, and government leaders to advanced computer-human experiences.
Earlier in her career, Linda was a tech writer who authored the books *Garage Virtual Reality* and *CyberArts: Exploring Art & Technology*, wrote dozens of user-interface and cloud-computing patent applications for Xerox PARC and VR startups, and performed with the nationally touring world-music ensemble D'Cuckoo, voicing a 3D motion-captured virtual puppet.
Since 2015, she has specialized in immersive experiences for older adults and caregivers, providing business development services for XR-Health, Embodied Labs, and Rendever. Linda is an invited member of Sigma Phi Omega, the international honor society in gerontology. She attends UMass Boston as a candidate for an MS in gerontology and management of aging services. She is Director Emeritus on the board of Virtual World Society.