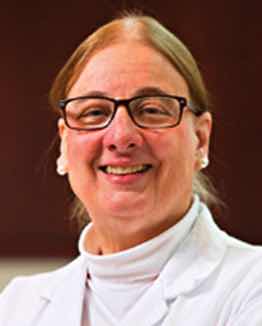 Dr. Gloria Bachman
Rutgers Robert Wood Johnson Medical School
Professor of Obstetrics & Gynecology and Medicine
Rutgers Robert Wood Johnson Medical School
Gloria Bachmann is a national and internationally recognized physician who has moved health care to the next level in many areas. At Rutgers Robert Wood Johnson Medical School, she is a Professor of Ob/Gyn & Medicine, the Associate Dean for Women's Health and the Co-director of the Women's Health Institute. She is a respected clinician, a valued mentor, a prolific researcher, and a sought after educator. She has a long history of being the principal and co-principal investigator
on several clinical trials, including federally funded NIH protocols. Data derived from her participation in multiple research trials has added extensively to the literature and to many advances in health care. She was one of the leaders who was instrumental in Maternal Health Awareness Day being first commenced in NJ. In
addition, she serves as the Medical Director for NJ Reentry Services for those women who have been incarcerated. She is a graduate of Rutgers University and the Perlman School of Medicine, at the University of Pennsylvania.