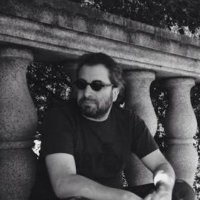 Robert Fine
IVRHA
Executive Director
IVRHA (International Virtual Reality and Healthcare Association)
Professor
Champlain College
Professor
West Virginia University
Founder
VRVoice, The Social Media Monthly and The Startup Monthly Websites/Magazines
Council Member
AWE (Augmented World Expo) Advisory Council
Founder
Share The Cheer
In 2009, Robert started Cool Blue Media by organizing the first social media conference on the east coast of the United States, leading to the publication of the text book, "The Big Book of Social Media Case Studies, Stories and Perspectives" and shortly thereafter the only printed magazine covering social media, The Social Media Monthly. In May 2016, he launched VRVoice.co, a content vertical exploring virtual reality in the enterprise. In 2017, Robert started the largest annual conference on virtual reality and healthcare with events taking place both in the US and Europe.
Prior to 2009, Robert was the Senior Director of Global Strategy and Development of IT at Conservation International (CI). Robert joined CI in 2000 to take responsibility for connecting all of CI's forty field offices to the Internet with broadband connectivity. During his 10 year tenure, he built an international staff of 25 IT professionals.
Robert has over ten years of additional work experience as a systems and sales engineer with various companies including CMGI, Hughes Network Systems, ioWave and Raytheon. Robert has a bachelor's degree in mechanical engineering from Villanova University, a master's degree in environmental science and public policy from Johns Hopkins University, and is ABD at George Mason University.