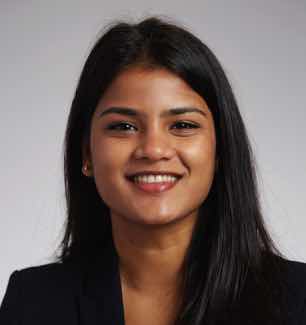 Dr. Sneha Kolla
University of Miami
Resident Physician
University of Miami
Dr. Sneha Kolla, MD is a 3rd-year categorical general surgery resident at the University of Miami Hospital and Clinics – Holy Cross Program. She became involved with Virtual Reality (VR) during medical school after realizing her keen interest in anatomy and surgery. Along with her mentor and anatomy professor, Dr. Evan Goldman, she conducted research on teaching anatomical
structures to medical students using cadaveric prosections and a 3-dimensional drawing tool in
a virtual environment. At present, she continues to work on publishing her work regarding the
benefits of VR for learning anatomy in medical school and hopes to incorporate this technology
in surgical training as well. She eventually plans on pursuing a vascular surgery fellowship after
completing her residency.