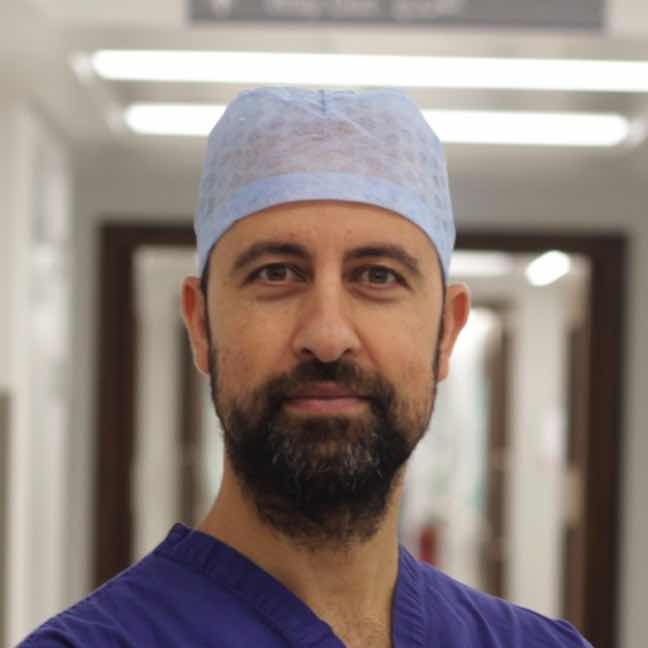 Dr. Owase Jeelani – KEYNOTE
Great Ormond Street Hospital for Children NHS Foundation Trust
Consultant Paediatric Neurosurgeon and Craniofacial Surgeon
Head of Clinical Services - Neurosurgery
Great Ormond Street Hospital for Children NHS Foundation Trust
Co-Founder
Klay Biotech
Honorary Associate Professor
UCL
Founder
Gemini Untwined
Director
London Craniofacial Unit Ltd.
Principal Investigator
Facevalue, GOSH ICH UCL
Owase Jeelani, is a world-renowned paediatric neurosurgeon, inventor, entrepreneur, and philanthropist. Mr Jeelani, whose surgical career spans over 20 years, was ranked in Time Magazine's top 100 surgeons in the UK in 2011 and the top 100 paediatric specialists in the UK in 2012.
He is currently Consultant Paediatric Neurosurgeon at Great Ormond Street Hospital (GOSH) and undertakes 200-300 paediatric neurosurgical and craniofacial procedures every year. He is the Founder and CEO of Gemini Untwined, a global charity dedicated to the treatment of craniopagus twins and other complex craniofacial and neurosurgical conditions as well as an Honorary Associate Professorship at the Institute of Child Health at University College London (UCL).
Mr Jeelani was Head of the Department of Neurosurgery at GOSH from 2012 until 2018, establishing it as one of the largest paediatric neurosurgery services in the world. During his tenure, 4 new consultant neurosurgeons were appointed and the annual caseload increased to some 1100 operations.
Mr Owase Jeelani is a Principal Investigator of FaceValue, a UCL-based research team of doctors, scientists and biomedical engineers that design surgical devices and machine-learning algorithms to predict and improve surgical outcomes. He is the inventor of CranioXpand, a cranial distractor system to make surgery safer and more cost-effective.
In 2013, Owase Jeelani co-founded the London Craniofacial Unit, an international healthcare facility. Mr Jeelani's vision was to replicate the standard of multidisciplinary integrated care available at GOSH in the private sector, benefiting patients from across the globe.
Mr Owase Jeelani also provides strategic counsel alongside his work as a neurosurgeon, having founded a consulting company, Interface Health Solutions, in 2003. Just four years later, it provided strategic oversight and direction in launching the Moorfield's Eye Hospital in Dubai in 2007, undertook an appraisal of all Neurosurgical services for the government of Kuwait in 2010, and in 2018 it played a key role in establishing the Neurosurgery and Craniofacial Service at Sidra Hospital in Qatar, a tertiary referral centre in the Middle East.
An exceptional media and events speaker, Mr Jeelani's unique global profile and experience, in the operating room, the boardroom and the research laboratory, position him well to engage with national and international stakeholders from a diverse background and provide unique insights to guide and develop national and international healthcare systems utilising Tech platforms.