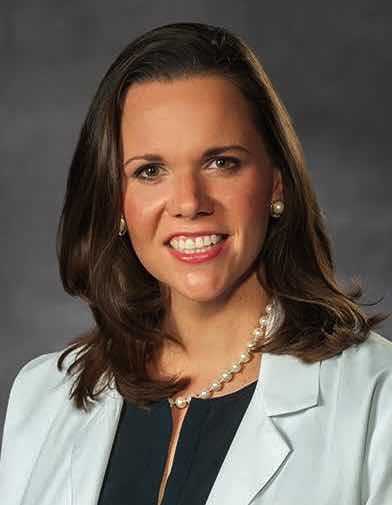 Dr. Lauren Siff
U.S. Department of Veterans Affairs
Chief of Gynecology
U.S. Department of Veterans Affairs
Adjunct Assistant Professor
VCU Health
Dr. Siff is a board-certified urogynecologist, who provides comprehensive medical and advanced surgical treatments to women suffering from pelvic floor disorders.
She is a graduate of Virginia Commonwealth University School of Medicine who completed training in Obstetrics and Gynecology at Tufts Medical Center followed by subspecialty fellowship training in Female Pelvic Medicine and Reconstructive Surgery at the Cleveland Clinic. She is an Assistant Professor and serves as Chief of Surgical Gynecology for the Central Virginia VA Health Care System as well as faculty for the VCU School of Medicine and VCU Institute of Engineering and Medicine in Richmond, VA. Siff is a fellow of ACOG and ACS.
Dr. Siff has a long history of leadership, holding positions within her institutions as well as in national organizations. She built and codirected the VCU multidisciplinary pelvic health program and is now the Central Virginia Site Lead for the National VA Women's Health Research Network. In addition, she has a strong commitment to education completing a certificate of Distinguished Educator at the Cleveland Clinic and precepts a variety of trainees including medical students, continence nurses, gastroenterology fellows, Internal Medicine, Urology and OBGYN residents.
She has authored many peer-reviewed publications and award-winning oral presentations and is honored to have received several awards for peer-review, clinical excellence, bedside manner, teaching, teamwork and compassion.
She is passionate about Providing and improving quality of life to marginalized populations, particularly women veterans. Advocating for the underrepresented undercompensated surgeons who do this good work in the world. Revolutionizing Surgical Education using Virtual Reality to teach "blind" surgery and democratize training. Interests in Innovation and the multidisciplinary care for pelvic floor disorders. And Loves making a celebration out of everything with her family.