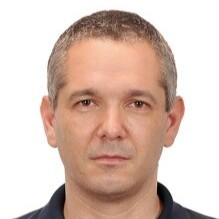 Ariel Geva
InceptionXR
VP of Sales and Business Development
InceptionXR
Prior to InceptionXR, while living in Singapore, Ariel led the sales and business development in Asia for Kaltura, a leader in video technology and EdTech, Ariel led successful multi-million deals in Southeast Asia as well as Kaltura's existing customers. Prior to Kaltura, Ariel established an EdTech company that designed, built, and operated creativity and technology laboratories in schools around China. IDEAHUB launched 10 laboratories in leading schools in 5 major cities in China.
Ariel also co-founded and managed Technion - Israel Institute of Technology international school, developing a variety of programs for international students and growing the school from inception to 1000 international students per year. Work at Technion also included developing Technion international activities and branches globally, as well as EdTech and business initiatives globally.
Ariel holds an LLB Cum Laude from the University of Haifa and an MBA from INSEAD in Fontainebleau, France.